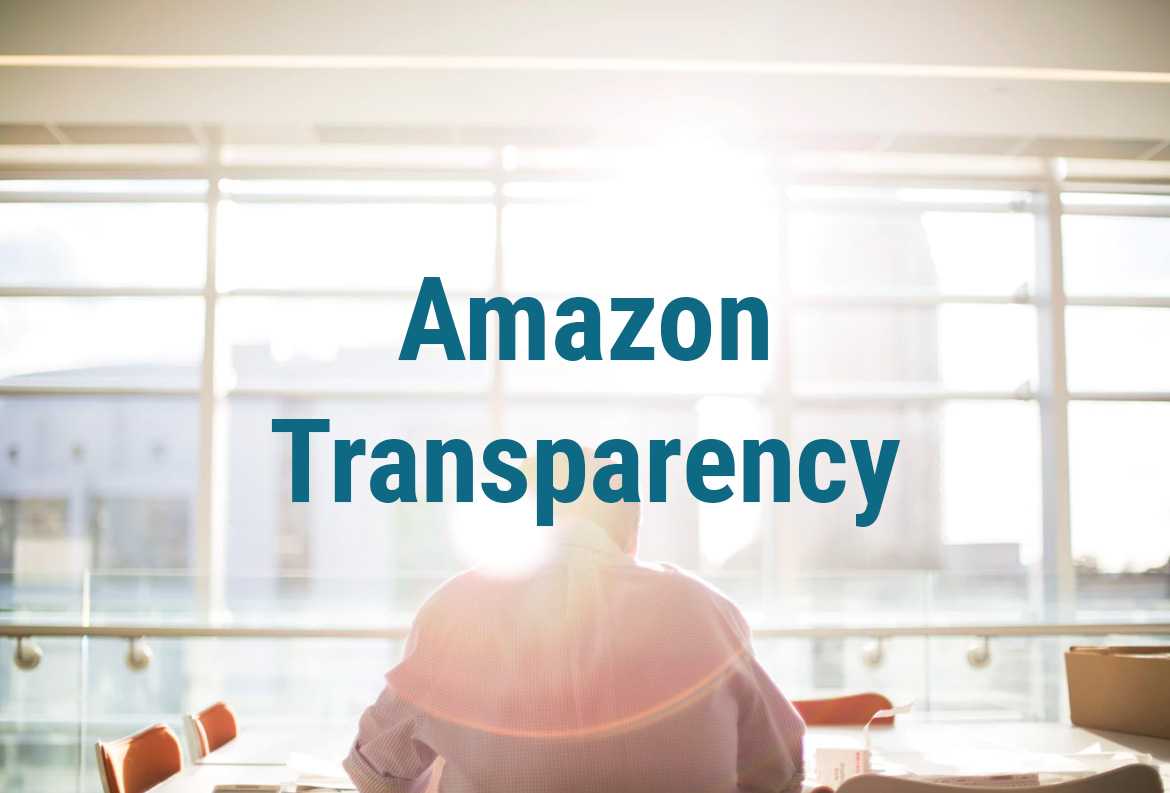 Amazon Transparency Program For Brand Protection
The new Amazon Transparency Program is a great tool for those brands who are eager to build consumer trust. It is a tracking retailer agnostic service, which protects both brands and their customers from counterfeit on a completely new single-item level.
INTERESTING FACT:
The Amazon Transparency Program was launched in spring 2017 for Amazon products only. Now it is available for third-party retailers as well. Amazon plans to engage about 1,000 brands to test the program this year.
How Does The Transparency Program Work?
The logic is quite simple, and it is effective in solving counterfeit issues. The program is carried out in four steps and involves three sides – the manufacturer, the customer and Amazon.
FIRST STEP – MANUFACTURER: The brand can enroll its products into the Transparency Program by buying Amazon Identifiers for every product. Each Identifier contains the following information:
manufacturing date,

manufacturing location,

materials,

ingredients, etc.

The Amazon Identifier (AID) is an encrypted 26-digit alphanumeric code, unique for each item.

SECOND STEP – MANUFACTURER: The brand should apply transparency codes and a transparency logo on the products. Amazon recommends using the logo in color, but black or white symbols are allowed.

The Transparency label is required to be visible for consumers and supply chain scanning, so the preferred placement should be on the front face of the package.

THIRD STEP – AMAZON: Before the shipment, Amazon scans transparency labels to make sure only authentic items will be sent to customers. If for some reason a unit fails the Transparency check, Amazon will investigate the situation for potential counterfeits.

FOURTH STEP – CUSTOMERS: Customers can use a special Transparency app, which can be downloaded from the App Store, Google Play or Microsoft to authenticate the products they purchase.

How Does The Transparency Application Work?

First, the customer scans the Transparency code on the package. If the product is authentic, the customer receives a detailed information snippet about the item. If the code is invalid, the customer will be informed about a potential counterfeit and will be able to get in touch with the Transparency Program Support Team for further instructions.

Transparency Program Advantages

The Amazon Transparency Program offers advantages to both brands and customers by building more trusting relationships between the two sides. It really brings a new comfort level to customers – now they can be sure they will get authentic, safe and quality products. In addition, as a part of brand protection, The Transparency Program is a powerful tool against "gray dealers" who sell counterfeit products. (Note: this Program is separate from Brand Registry, which is another way to protect your brand).

Amazon Transparency Program Summary

The Transparency Program represents a new attempt that Amazon has initiated to combat unauthorized selling and counterfeits to clean up its chaotic marketplace.